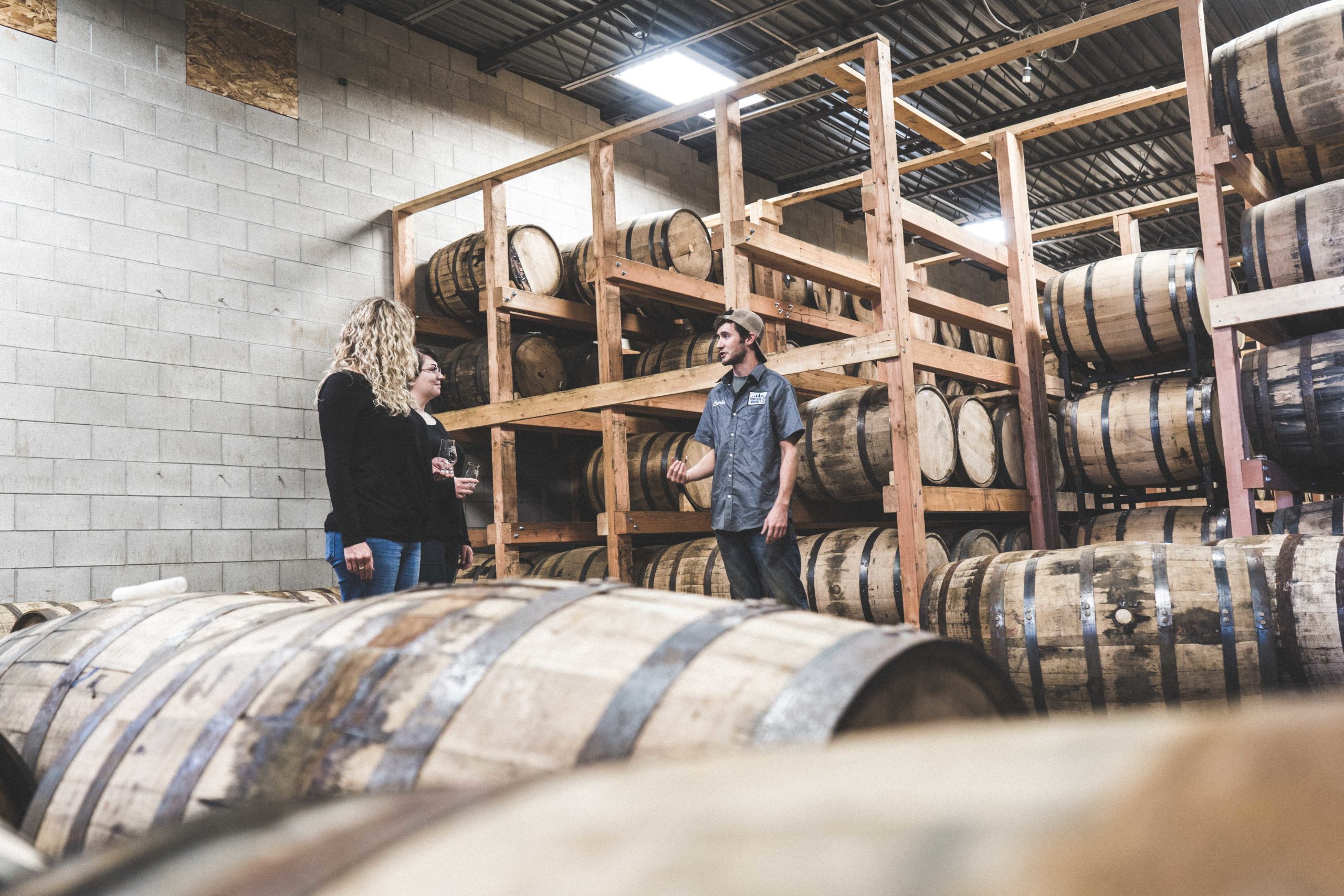 Hard work never tasted so good.
Join our craft-driven crew as they take you through the production process at Traverse City Whiskey, touching on every aspect from grain selection to final bottling. Smiles guaranteed. Friendly dog appearances likely.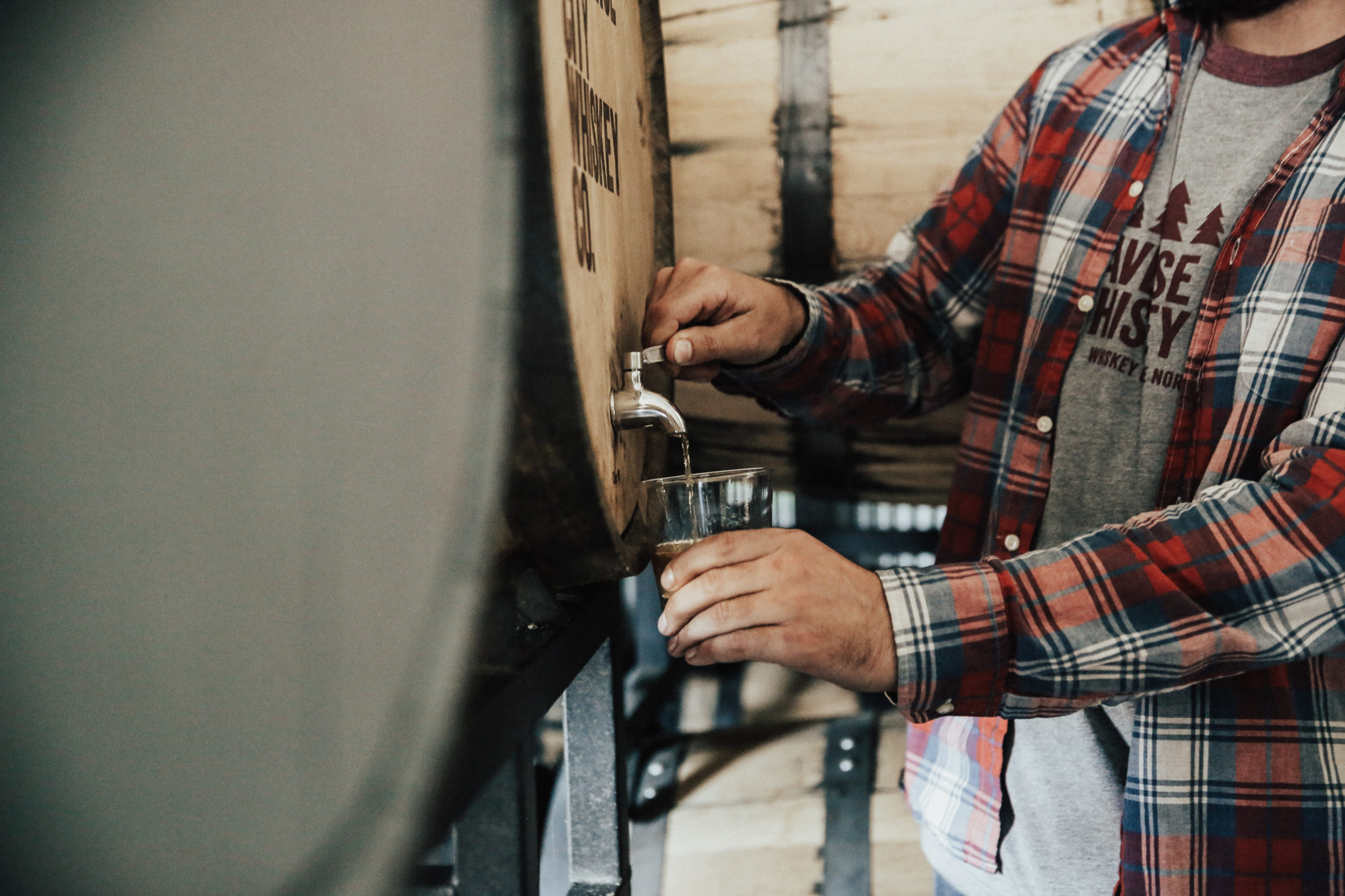 See what all the fuss is about as you sample everything we make. You'll also get detailed tasting notes and whiskey-drinking tips from folks who know a thing or two. We may even answer the age-old question: neat or on the rocks?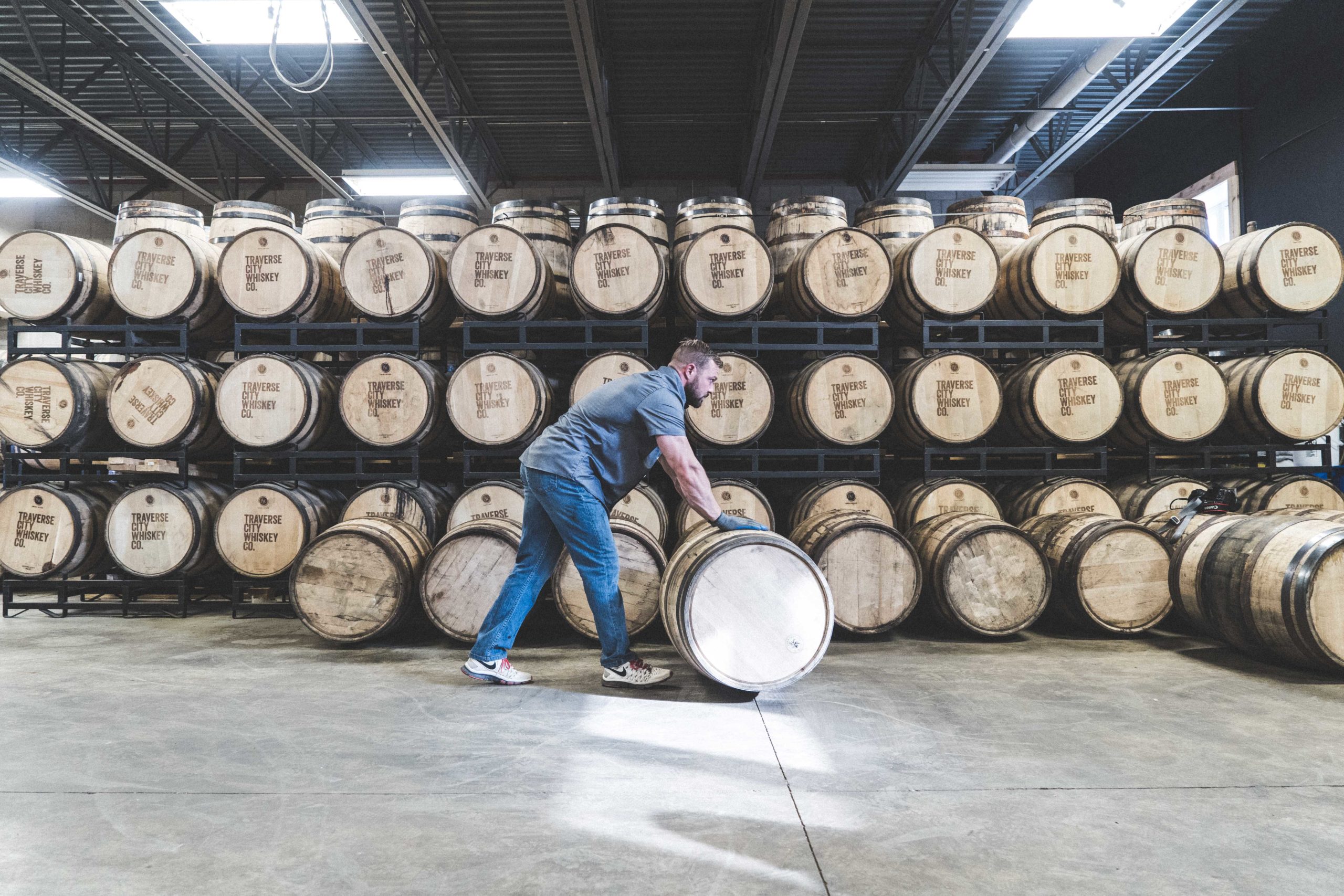 TAKE A PIECE OF
TC WITH YOU.
As you'd expect, we have our full lineup of whiskeys, experimentals, and cocktail must-haves for purchase. You can also represent northern Michigan year-round with shirts, caps, and more sweet gear.
We're sorry but we are currently not offering production tours at this time.

Monday
Tuesday
Wednesday
Thursday
Friday
Saturday
Sunday

12-9PM
12-9PM
12-9PM
12-9PM
12-11PM
12-11PM
12-8PM

CHECK OUT OUR OTHER LOCATIONS
Come visit us and experience
the handcrafted process that helps capture the spirit of "Up North."
Located in Ferndale, we welcome friends with the same humble hospitality and award winning whiskey you'll find Up North.