Join us at our Detroit cocktail bar for a little piece of "Northern Hospitality" and award-winning whiskey. Located on 9 Mile & Woodward, The Outpost features a full range of cocktails, food and limited releases.
Our mixologists are pourING DAILY samples and craft cocktails with locally sourced ingredients.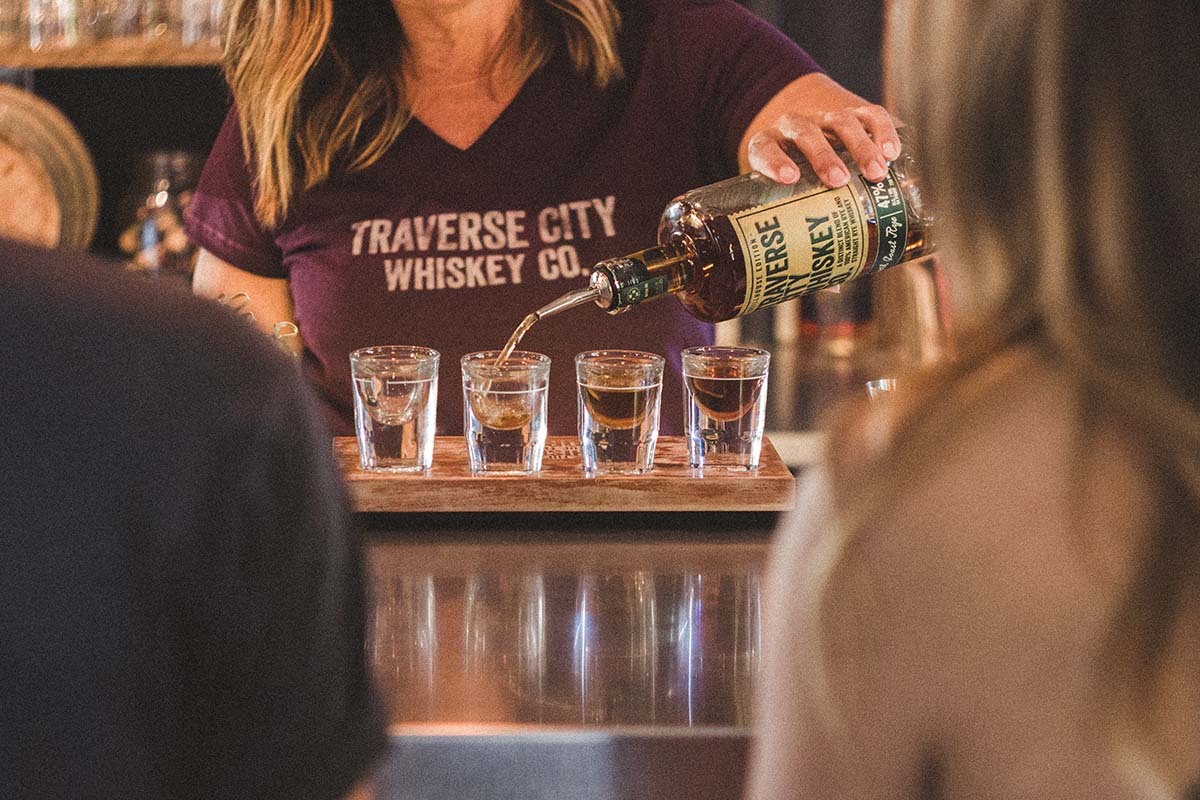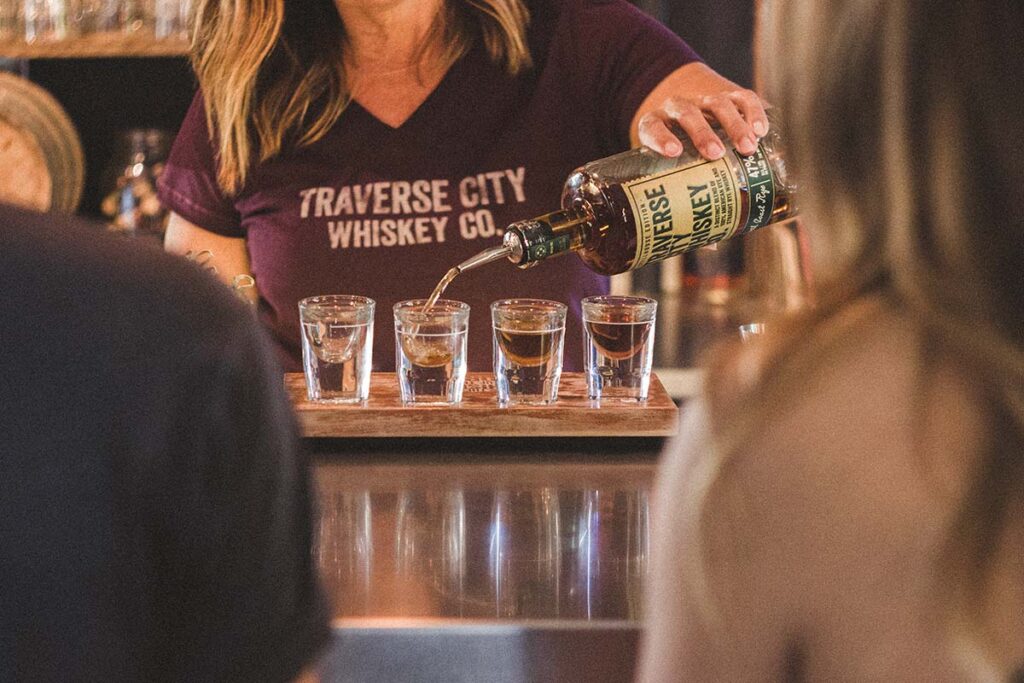 Come join us at the Outpost for private parties or events. Dedicated bar staff are available for tastings and cocktails on-site.

Monday
Tuesday
Wednesday
Thursday
Friday
Saturday
Sunday

4-11PM
4-11PM
4-11PM
4-11PM
1-1AM
1-1AM
1-9PM

CHECK OUT OUR OTHER LOCATIONS
Join our craft-driven crew as they take you through the production process at Traverse City Whiskey, touching on every aspect from grain selection to final bottling.
Come visit us and experience the handcrafted process that helps capture the spirit of "Up North."