201 E 14th St Traverse City, MI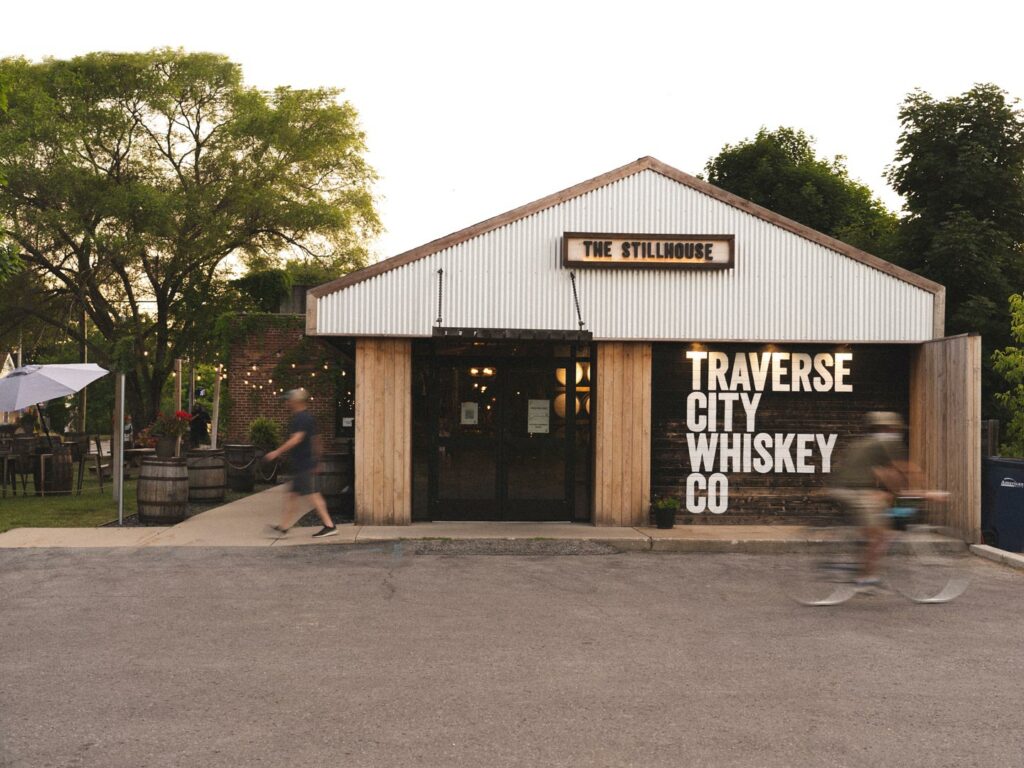 Barrel Proof Cherry Whiskey
Cherry harvest in Northern Michigan comes around once a year, at the peak of summer. That's when we hand-pick fresh cherries at our orchard for the most ideal flavor. We take those cherries straight to the distillery so that they can be added to the whiskey.
Leading up to the cherries arrival at the distillery, our distiller chooses four of our most premium bourbon barrels from the top racks of our rickhouse that have been aging for five years. He then blends them together to create the most robust flavor, crafting the perfect balance of flavor, aroma, color, texture, and smoothness – this stage of the process is truly an art.
When the cherries arrive, they are immediately put into the batch where they rest for three days, until the flavor reaches perfect harmony. Due to the short steeping process, there is constant attention and sampling of the batch as there is a very fine line to achieve the perfect hint of cherry.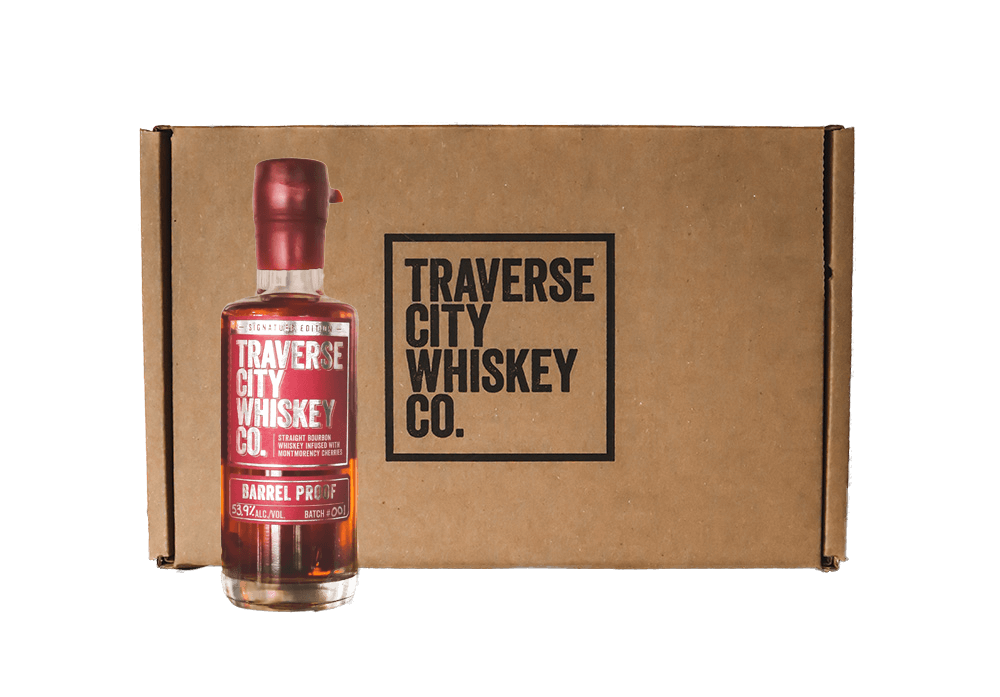 Keep the party going with our exclusive Cherry Whiskey Fest tasting kit, featuring our 2023 release of Barrel Proof Cherry Whiskey.
Available for shipping and pick-up!
Pre-orders start July 7th
Shipping starts on July 28th